SPONSORS, EXHIBITORS & ADVERTISERS REGISTRATION
Sponsors, Exhibitors, Career Fair, & Advertisement Information
CABE Invites You to Register for the Leading Conference for Educators and Parents of English Learners and Biliteracy Students (Pre-K to University).
CABE 2024 provides the opportunity for your organization to reach over 4,000 plus administrators, teachers, paraeducators, parents, and other educational professionals. Register today to become a CABE 2024 Sponsor and/or Exhibitor!
INTERESTED IN SPONSORSHIP?
If you are interested in our Sponsorship program, please review the levels and benefits on the brochure and/or download the Sponsor & Exhibitor brochure thumbnail on the left column, or you can contact the following: 

Dr. Edgar Lampkin, CEO
[email protected] • (626) 814-4441 x103
Delma Chiwilinski-Sheridan, Director of Programs & Events
[email protected] • (626) 814-4441 x104
Use the following links to obtain important information regarding advertising, exhibitor rules, participation in the Night at the Exhibits, drayage, hotel reservations and commercial workshop proposals
The Leading Conference for Educators and Parents of English Learners and Biliteracy Students (Pre-K to University)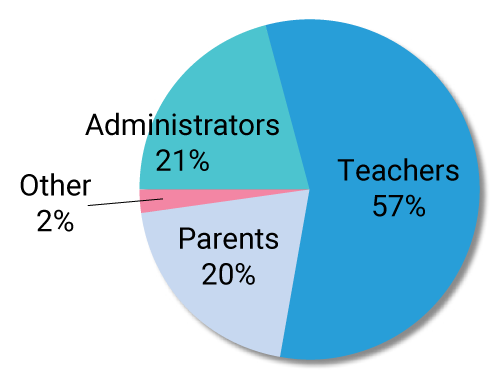 OPPORTUNITIES FOR YOUR ORGANIZATION TO REACH OVER 5,000 TEACHERS, ADMINISTRATORS, AND PARENTS CONFERENCE ATTENDEES
DEDICATED VIEWING TIMES
PRIME SPONSOR LOCATIONS
LEAD CAPTURE SOFTWARE
5000 PLUS ATTENDEES
GIVEAWAYS
RAFFLES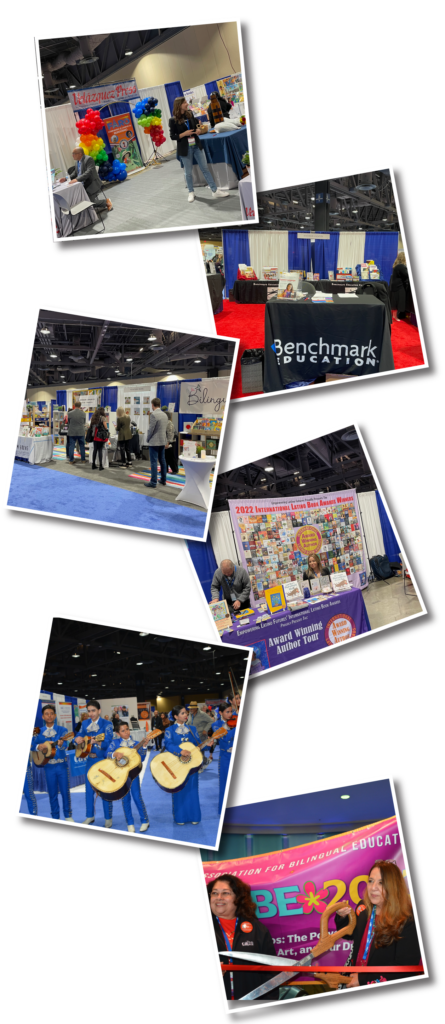 Market your multilingual, biliteracy, world language, English Language Development and professional development products, programs, materials and services that are aligned to the Common Core/ELD Standards, content area frameworks and standards, The California English Learner Roadmap, and Global California 2030.

Reach a large audience of over 5,000 administrators, teachers, parent leaders, and community members.

Take advantage of Exhibit Hall hours that encourage participants to visit exhibits and provide dedicated time for visiting the exhibit hall.

Advertise your organization to promote an author's book signing or showcase a new product, service, or publication.

Conduct drawings to attract attendees.

Obtain instant product user feedback and identify market trends and  product development needs in the multilingual education market.

Recruit bilingual and multicultural staff and potential consultants.
Exhibit Halls Activities & Event
Ribbon Cutting Grand Opening Ceremony
Night at the Exhibits
Poetry Slam
(NEW) Multicultural Traditional Dress Fashion Show
Raffles
JOIN THE CABE FAMILY AND PLAY A KEY ROLE IN THE CONFERENCE CABE OFFERS SPONSORSHIP OPPORTUNITIES AT MANY LEVELS WITH VALUE-FILLED BENEFITS. CHOOSE YOUR SPONSORSHIP LEVEL BELOW FOR DESCRIPTION.
*Customized sponsorship benefits available. Contact CABE headquarters at 626-814-4441 for more information.
Sponsors are recognized for their contributions in the conference program and in person at the Seal of Excellence Awards Banquet on February 23, 2024.
(Unless alternate event is requested and available.)
CABE 2024 SPECIAL OFFERS TO ALL EXHIBITORS
Contact Attendees in Advance! Receive the Attendee Mailing List for ONLY $175.
Connect with attendees (who have given permission to share their information) before the conference and schedule time to meet with them in the Exhibit Hall. Mailing list will be sent out January 23, 2024.
Conference Registrations (to attend the presentations) Register to Attend the Full Four Days at a Discounted Rate of $400.
(No more than two registrations per company/ organization—non-transferable)
A paper copy of the program will be available for an additional $20.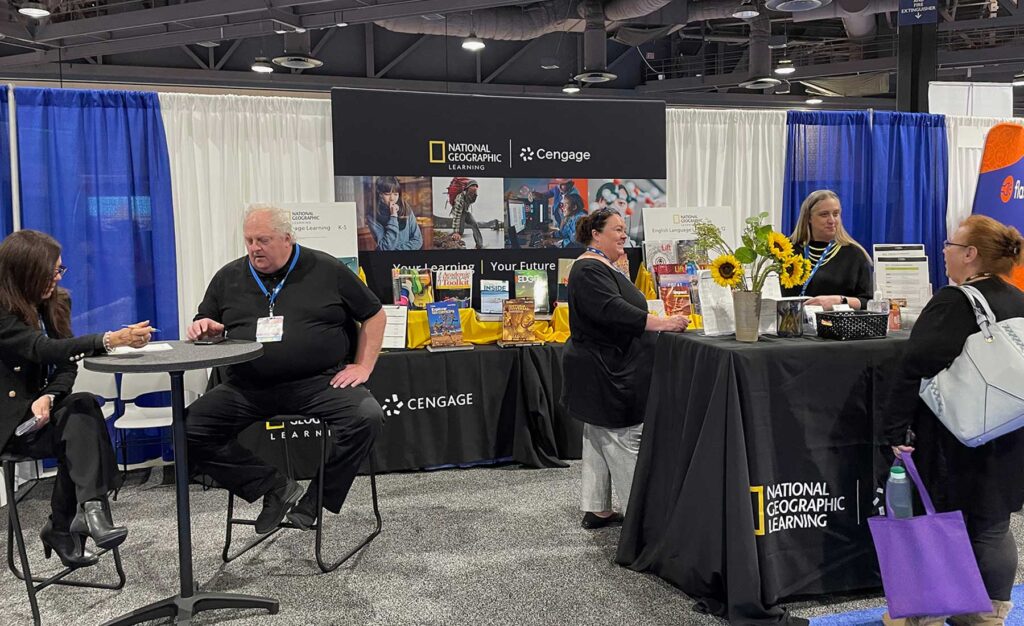 EXHIBIT & CAREER FAIR BOOTH FEES INCLUDE THE FOLLOWING BENEFITS AND SERVICES:
First 300 lbs. of material handling (in/out) is complimentary
10′ x 10′ exhibit space per booth
One 6′ draped table
Two chairs provided
Side rails and backdrop
Standard ID sign with organization name
Opportunity to select booth space
Hall security during closed hours
Two complimentary exhibit hall-only badges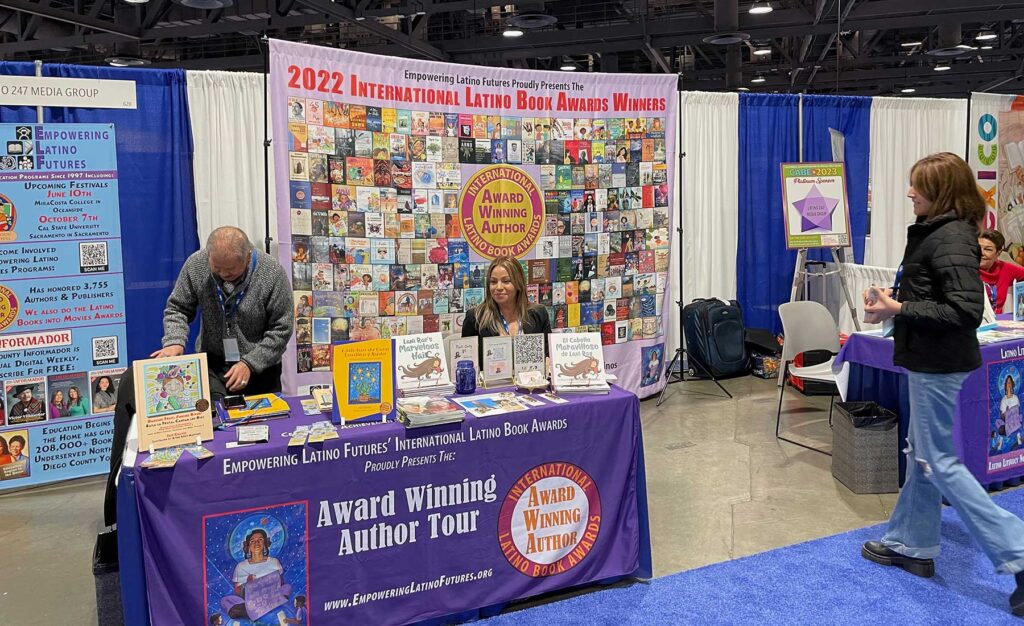 Register by September 27, 2023
Receive Complimentary
LeadCapture Software
Early Bird Deadline
November 14, 2023
After
November 14, 2023
Full payment must accompany all applications. Application and payment must be received no later than November 14, 2023, in order to be listed in the Conference Program.

Upon receipt of your signed contract and full payment, your booth confirmation will be emailed to you and an Exhibitor Service Kit will be emailed from our convention services company beginning in December 2023.

Additional furniture, carpeting, outlet use, and signage are available at the Exhibitor's expense. Corner or end booths are available for an additional cost of $100.
EXHIBITOR DATES: TUESDAY, FEBRUARY 20, 2024 THROUGH FRIDAY, FEBRUARY 23, 2024
MOVE-IN | SET-UP

DAILY SCHEDULE

EXHIBIT HOURS

Tuesday: 10:00 am – 4:00 pm
Wednesday: 7:30 am – 11:00 am

Wednesday: 12:00 pm – 4:00 pm
Exhibit Hall Grand Opening 12:00 pm
Thursday: 9:00 am – 5:30 pm
Friday: 9:00 am – 4:30 pm

Wednesday: 6:00 pm – 7:30 pm
Thursday: 12:00 pm – 1:30 pm
Friday: 12:00 pm – 1:30 pm
Saturday: Exhibit Hall Closed
WEDNESDAY • FEBRUARY 21, 2024 • 6:00 PM to 7:30 PM
Opportunity for your company to offer Special Promotions
CABE cordially invites you to submit a commercial proposal to present at the CABE Annual Conference. The Annual Conference is a major educational event for school and university personnel, parents and other individuals who work with all students and specifically English Learners and heritage language students. 
The goal for CABE 2024 is that, as bilingual educators, we draw from our rich resources and assume a major role in promoting and supporting educational excellence for all in California. We invite you to join us by submitting a commercial presentation that represents the most current practices for English learners and biliteracy programs.
Priority will be given to registered exhibitors and sponsors. All workshops sessions are 1 hour and 15 minutes  in length. 
Deadline to submit Commercial Workshop is October 27, 2023. To learn more about commercial workshops, please click button below.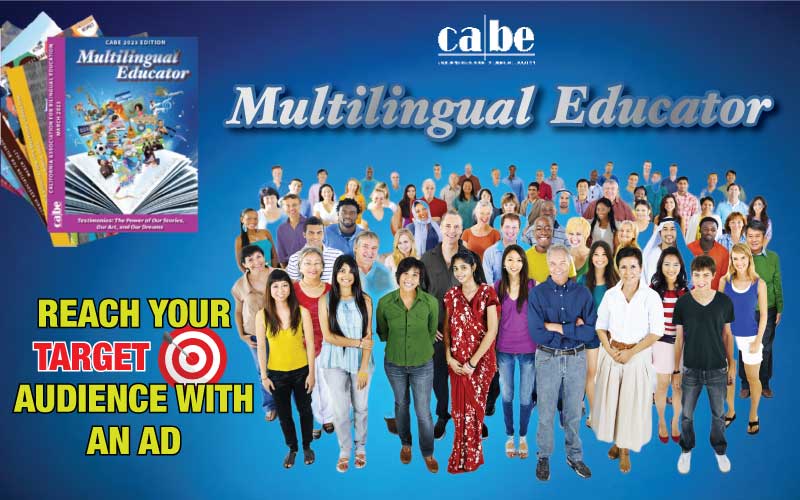 REACH YOUR TARGET AUDIENCE WITH AN AD IN CABE'S 2024 MULTILINGUAL EDUCATOR!
Take advantage of advertising in both the Conference Program and the annual edition of the Multilingual Educator Magazine.
CABE'S Annual publication is shared with members, partners and over 5,000 participants at our annual conferences and is posted on www.gocabe.org
ADVERTISING IS ACCEPTED FOR THE OFFICIAL CABE 2024 CONFERENCE PROGRAM AND THE MULTILINGUAL EDUCATOR MAGAZINE AS FOLLOWS:
MULTILINGUAL EDUCATOR

CONFERENCE PROGRAM

PAGE TRIM SIZE

DEADLINE for ad PDF file: September 7, 2023
Artwork: 300 dpi Press Quality PDF

The Multilingual Educator (CABE's magazine) is distributed statewide to all CABE members, partner organizations, and is also given to all conference attendees. The publication is in full color with article topics such as biliteracy, dual language immersion, multiculturalism, parent engagement, and more.

Full-page Black & White Ad: $825 / Color Ad: $950 8.5"w x 11"h Live area: 7"w x 10"h
Half-page Black & White Ad: $600 / Color Ad: $750 7.25"w x 4.625"h
1/4-page Black & White Ad: $400 / Color Ad: $550 3.5"w x 4.625"h

DEADLINE for ad PDF file: November 14, 2023
Artwork: 300 dpi Press Quality PDF

The conference program is distributed to thousands of conference attendees (4,000 plus) to plan their personal conference schedule. This is your opportunity to advertise and attract attendees to any new products and to your exhibit booth.

Full-page Black & White Ad: $825 
Size: 8.5"w x 11"h Live area: 7"w x 10"h
Half-page Black & White Ad: $600
Size: 7.25"w x 4.625"h
1/4-page Black & White Ad: $400
Size: $550 3.5"w x 4.625"h

Full Page Ad: 8.5"w x 11"h

Half-Page Ad: 7.25"w x 4.625"h

1/4-Page Ad: 3.5"w x 4.625"h
SUBMISSION DEADLINES FOR AD PDF FILE:
Multlingual Educator: September 7, 2023    •   Conference Program: November 14, 2023
For more information and to reserve your space for ad(s), please click button below to view options and rates.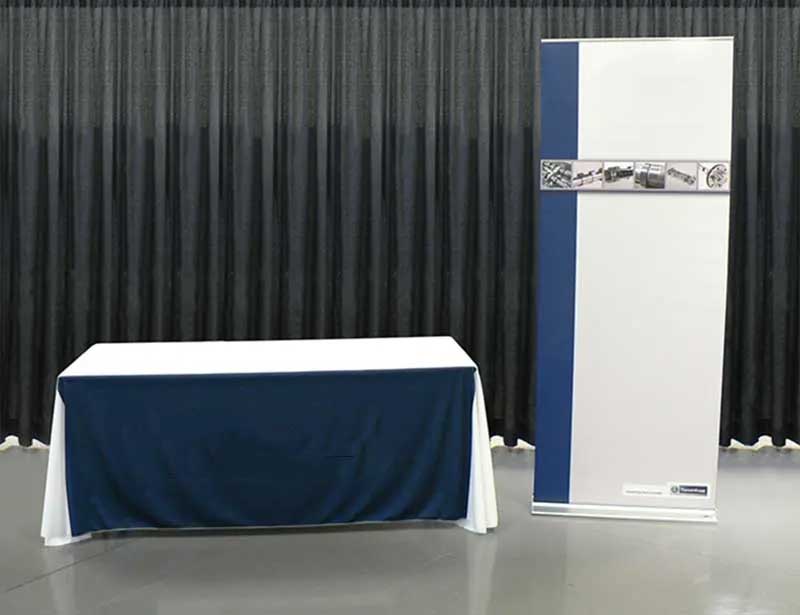 Move-Out / Break-Down Friday
Exhibitor break-down begins Friday, February 23, 2024 at the official close of the Exhibit Hall at 4:30 pm. Please note any exhibitor dismantling or leaving early will be charged an exit penalty of 25% of their original fee/contract. There will be NO EXCEPTIONS made to this policy and it will be strictly enforced. Read our Exhibitor/Career Fair Rules and Regulation instructions carefully.