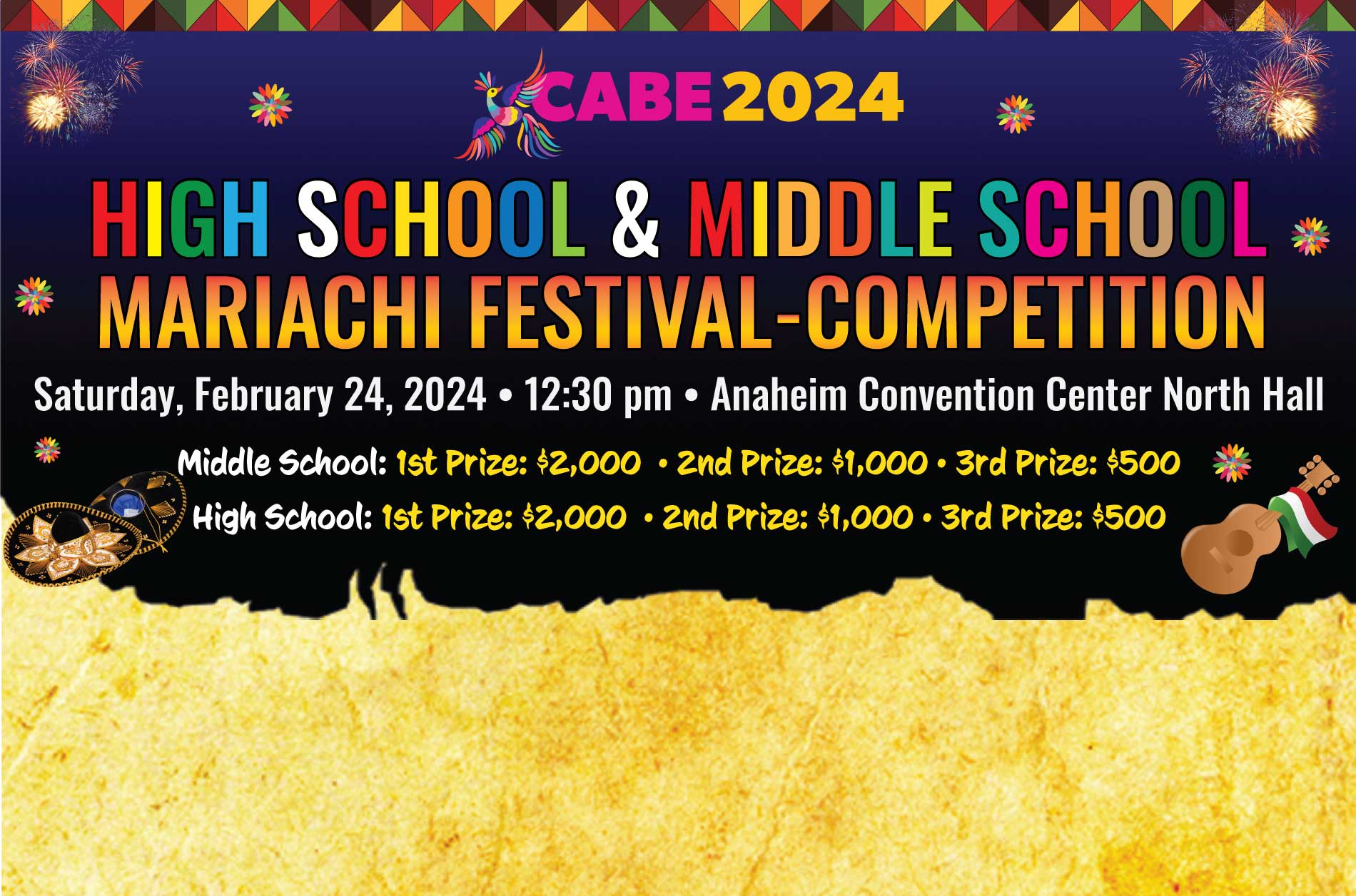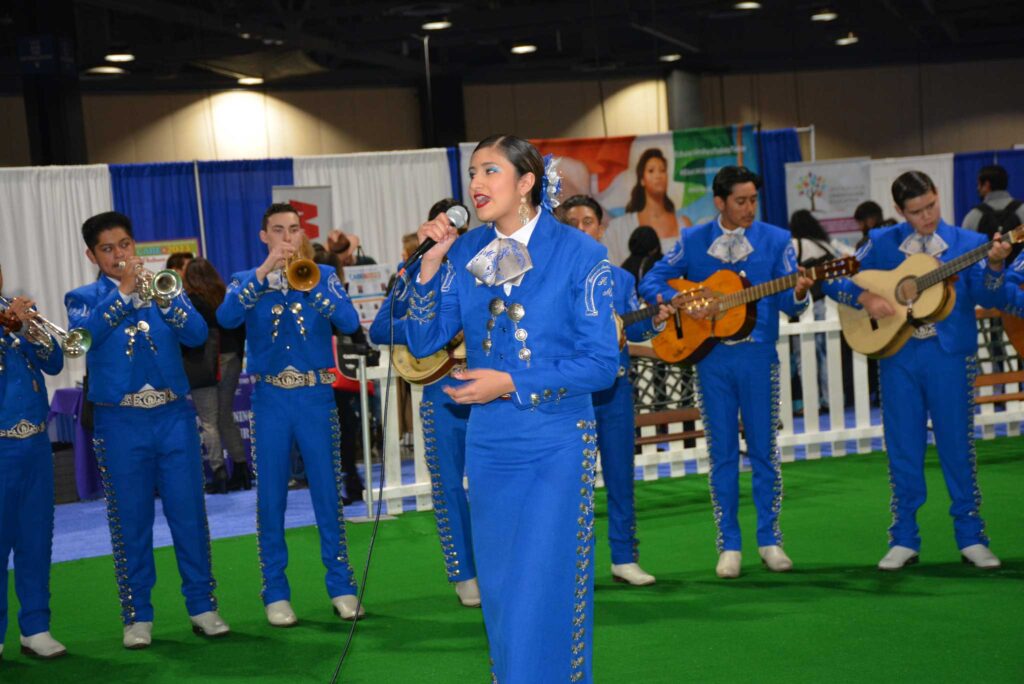 Rules and Regulations
All groups must be registered and must upload a video with the group performing two ensembles for no more than 10 minutes from one of the following types of genres:
Ranchera
Corridos
Jarabes
Son Jalisciense
Huapango
Cumbias
Boleros
The submission entry fee of $150 is non-refundable, and registration cannot be canceled after the deadline date.
Student participants must have school/school district approval to perform.
All student groups must have a Director
Only students who are performing can be on stage. The Director is allowed on stage only to set up and direct
Participants transportation going to the event will be school or school district's responsibility.
All instruments, equipment and personal items should be kept with the group. CABE is not liable for any lost or damage of instruments, equipment and personal items.
Registration is admission for all students in a group.
A minimum of 9 and a maximum of 16 students in a group.
A list of students in the group must be provided on the day of the competition.
If your group is chosen to be one of the finalists, you will be invited to perform live at the finals during the CABE 2024 High School & Middle School Festival Competition in front of the CABE 2024 spectators.
Deadline to submit your video is January 16, 2024, and you will be notified to attend as a finalist by January 31, 2024.
CABE 2024 Inaugural High School & Middle School Mariachi Festival Competition
Get ready for an electrifying showdown of musical prowess at the CABE 2024 High School & Middle School Mariachi Festival Competition! We're diving headfirst into the heart of Mexican culture, celebrating the rich tapestry of Mariachi music that has echoed through the ages since the late 1700s. From its roots in west-central Mexico to its global resonance, Mariachi stands tall as a beacon of tradition and artistic expression. CABE 2024 is celebrating its heritage!
Join us at the CABE 2024 Annual Conference, set against the vibrant backdrop of Anaheim, CA from February 21-24, 2024. We're calling on all High School and Middle School Mariachi Ensembles across California to seize this golden opportunity. Let your music reverberate through the halls and captivate not only the CABE audience but also our esteemed panel of Mariachi experts who'll be there to offer invaluable feedback.
The stakes are high, and so are the rewards! The champions of this musical battleground will walk away with a grand prize of $2,000.00, while the runners-up will claim $1,000.00 for second place and $500.00 for third place. These accolades will be bestowed upon the six chosen groups, all of whom will grace the illustrious CABE 2024 Stage and vie for victory under the watchful eyes of our discerning judges.
Although it is a competition, the top three mariachi groups attending will receive heavy mentorship and support from highly experienced judges to take their skills to the next level of excellence.
This is your moment to shine, and the thrill doesn't stop there! The High School & Middle School Student Mariachi Festival Competition is not an exclusive affair – it's open to all CABE 2024 Registrants and their families. This spectacular showdown is absolutely free for conference attendees. Mark your calendars for Saturday, February 24, and make your way in at 11:30 am. The competition kicks off at 12:30 pm, promising an afternoon of unbeatable Mariachi melodies and an atmosphere charged with excitement.
Don't miss this chance to be a part of Mariachi history in the making. Join us at CABE 2024 and let your music echo through the ages!